Finding a house or an apartment to move to when you need to relocate is one of the most important steps in the process that you need to take. The importance of having a place to sleep once it gets dark is entirely comprehensible only to those who had to spend a night outside. Obviously, we are living in times when things around us are getting increasingly expensive. So, it's more important than ever to find affordable housing in Toronto. After all, the more money you manage to keep in your own pocket, the more chances at happiness will your family have. With that being said, Apollo Moving would like to share with you some of the most important tips on how to obtain an inexpensive place to stay in Toronto. Stay till the end and you can bet you will have all the information you need on this subject.
Jump to section
Most important things you need to do in order to find affordable housing in Toronto
Toronto is a large city. In the case that you are moving from a smaller community, you should be ready for the grandeur that awaits you upon arrival. This is a magnificent metro area with a lot to offer to everyone. However, the disparity when it comes to housing prices is noticeable, especially in the case that you are coming from out of town. Therefore, it would be best if you did all you can to find a place to live in a reasonable timeframe ahead of your arrival.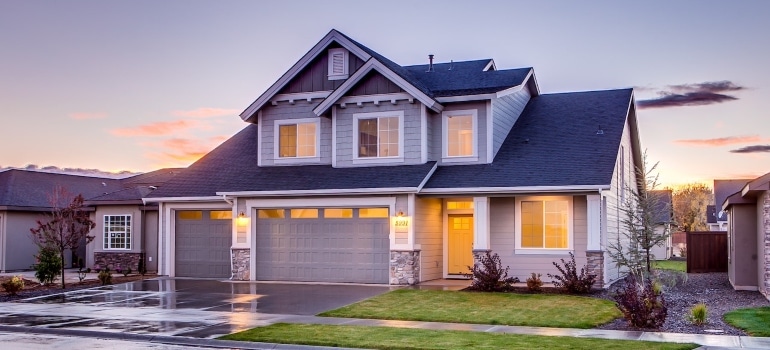 Here are the two main options that you are going to have when hunting for an apartment:
Take the time off from work, arrive in Toronto, and hunt for the apartment on your own
Hire an agency to do the hunting for you
As you can imagine, both options have their pros and cons. For example, in the case that you are going to search for an apartment on your own before local movers Toronto come to help you relocate, you will be able to take a look at the places yourself while saving money in the process. However, it is going to probably be an option that is going to take plenty of time. On the other hand, hiring an agency is going to speed the process up. Still, you will have to pay for their services. Also, you might find yourself in a situation where you have to make a quick decision over the phone.
When should you be looking for an apartment?
The timing is important as well. Most commonly, people in Toronto advertise their apartments about two months before the lease is up. Surely not more than six months in advance. So, this is the timeframe that you should have in mind when planning your relocation with the help of long distance movers Toronto has to offer. On the other hand, it is important to not leave house hunting for the last minute. Should this happen, you could see yourself renting one of the leftover places and not necessarily the place of your liking. So, make sure to be smart about how you go about this business.
Choose the location when trying to find affordable housing in Toronto
Location can do wonders when it comes to quality of life. However, it is most definitely going to influence the price that you are going to have to pay. Therefore, choosing the right location should be one of the most important things that you have to do right at the beginning of your search.
There are two ways that you could go about this when choosing the location for you:
Live in a more affordable suburb and spend time commuting
Choose to rent a place that is going to be close to your preferred part of the city, pay more, but spend less time in commute
As you can see, there are good and bad sides to any decision you make. The same goes for choosing between moving services when settling a deal with the moving company. You may opt to invest in moving and storage Toronto has to offer or simply take all of your things with you. The latter is more demanding and potentially an option with more risk, but it can be a cheaper one. Just like a location that is a bit farther away, but helps keep money in your pocket.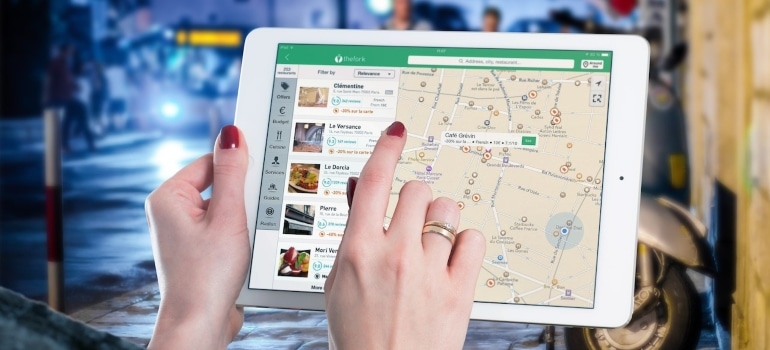 Know your monthly budget
Next, we need to talk about how much money you are willing to spend on your rent. The notion of affordable housing differs between people. So, you need to know your situation before making a commitment.
Here is an overview of prices of rent in Toronto in late 2022:
Bachelor apartment: $1,935
One-bedroom apartment: $2,368
Two-bedroom apartment: $3,159
Three-bedroom apartment: $4,131
As you can imagine, these are average prices. This means that you can surely find places of similar size that are either cheaper or more expensive. Do this way ahead of calling residential movers Toronto has to offer to book your moving date. You will want it all set before contacting movers.
Are you taking your pet with you?
Living with pets in the city of Toronto is normal just like anywhere else. Still, you should make sure to check with your landlord whether you can bring one into your new apartment. Just in case. It's better to be safe than sorry.
It is possible to find affordable housing in Toronto
Lastly, we would like to encourage you in your quest. As a popular moving company, we hear how demanding sometimes it could be to find affordable housing in Toronto. Still, we know that it is possible. Therefore, we would wish that you would take your time and do a thorough search. Eventually, you will find the perfect apartment for yourself.